Save the date: 26-27 September 2019 Yael Navaro will give a LECTURE in Basel, 26 September 2019: 18.00 and a WORKSHOP in Bern 27 September 2019, 10-17.00.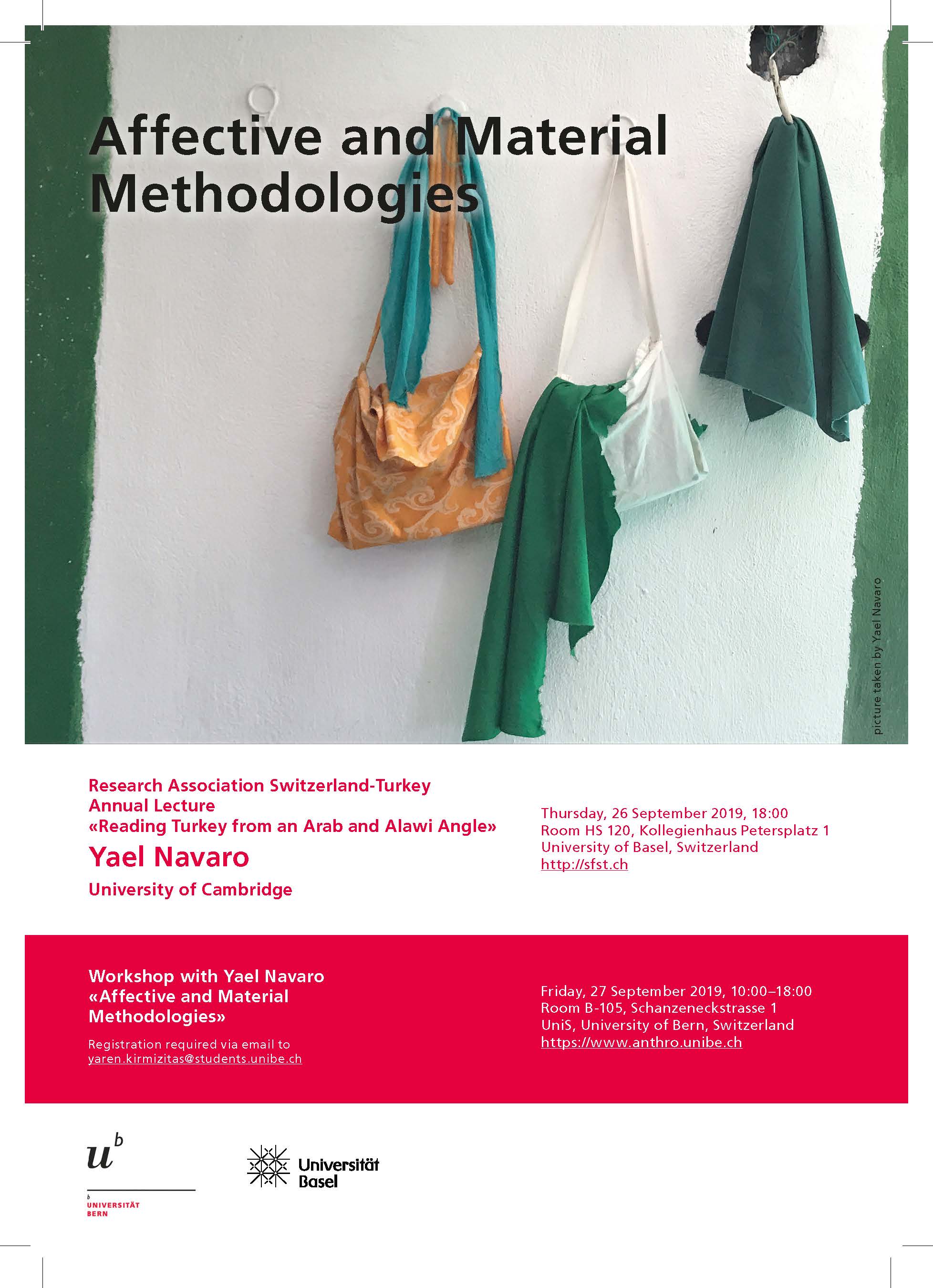 In the annual lecture of the Studien- und Forschungsstelle Schweiz-Türkei (SFST) on September 26, 2019 in Basel she will focus on her most recent field work on Antakya, Turkey.
The following day we discuss the talk and her field work and will offer space for the discussion of MA, PhD and postdoc thesis. The workshop will take place at the UniS on the 27 September 2019.
If you are interested in participating or in presenting a paper/chapter or a comment on her talk please send an Email to gerhild.perl@anthro.unibe.ch or yaren.kirmizitas@students.unibe.ch.
There is limited space, so let us know early! We will provide you with further information over the summer.