Anthropology Research Seminar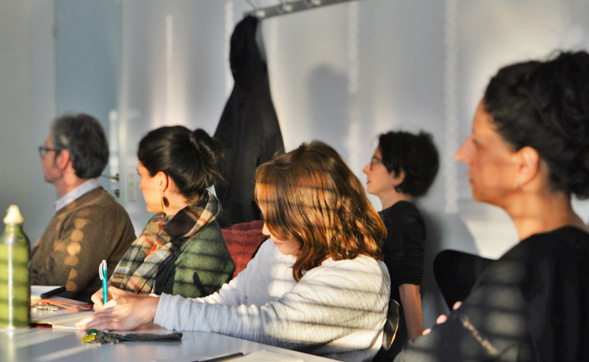 Tuesday, 6.15−7.45 pm, Due to the current COVID-19 situation, the Tuesday Research seminar is hold as an online event until further notice.
The obligatory debriefing session takes place on Thursday morning 9 to 10 am via Zoom.
Everyone is welcome to join.
Attantion!
New List of Attendance
From FS2019 onwards, Master students must also participate in the obligatory debriefing session on the lecture they have attended. The participations must be confirmed by a signature of the professors. The list for download can be found at the end of this page.
Program of the Anthropology Research Seminar at the Spring Semester 2021
link to the ILIAS Group (where you can find the zoom link)
02. März Mittelbaugespräch (geschlossene Veranstaltung)
09. März Transformation, diversification, partnerships: Institutional change in the Sarnen commoners' organisations (Canton Obwalden, Switzerland). Dr. Karina Liechti, Universität Bern; Chair: Tobias Haller
16. März Keine Veranstaltung (Vortrag verschoben)
23. März Responding to 'migration' and its (im)possible demands: the situation of 'return' in Cuba. Dr. Valerio Simoni, Graduate Institute Geneva; Chair: Danaé Leitenberg
30. März Asserting claims to the coastline: Inter-Asian strategies of the kristang community in Malacca. Dr. Monika Arnez, Universität Hamburg/ Universität Bern; Chair: Heinzpeter Znoj
06. April Frühlingsferien
13. April Pioneers, emerging frontiers and economies of anticipation in northern Mozambique. Dr. Angela Kronenburg, Università die Padova; Chair: Tobias Haller
20. April Homeless Laughter: Walking with a Veteran of the Chechen Wars. Dr. Grégoire Hervouet-Zeiber, McGill University; Chair: Marco Motta
27. April Crisis of Confidence: The Politics of Evidence in Epidemic Response. Dr. Luisa Enria, LSHTM London; Chair: Sandhya Fuchs
04. Mai Temporal matters of anti-fascist/anti-racist protest in Bologna. Dr. Sonja Moghaddari, Universität Bern; Chair: Sabine Strasser
11. Mai Geo-Locating Dissent: Unruly Subjects & Technologies of the Imagination in the Political Risk Industry. Dr. Paul Gilbert, University of Sussex; Chair: Matthieu Bolay
18. Mai 'Europe reverse'- Sizilien als Labor 'hybrider Staatlichkeit' in Europa? Dr. Lene Faust, Universität Bern und Dr. Christian Henrich-Franke, Universität Siegen, Chair: Michaela Schäuble
25. Mai Pastoralists, Mobility and Conservation: Shifting rules of access and control of grazing resources in Kenya's northern drylands. Dr. Annemiek Schrijver, Stockholm University; Chair: Tobias Haller
01. Juni Den Bruchstellen der Bilder folgen. Annäherungen an Jovan Ritopečkis Fotonachlass zur jugoslawische Arbeitsmigration. Dr. Vida Bakondy, Österreichische Akademie der Wissenschaften; Chair: Gerhild Perl