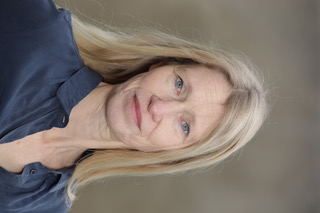 Prof. Dr. Julia Eckert
Director
Phone

E-Mail

Office

S220

Postal Address

Lerchenweg 36, 3012 Bern

Consultation Hour

Wednesday 12:30 to 2:30 pm during the semester. Please sign up on the list at the office door or make an appointment by e-mail.
Photo credit: © Juliette Moarbes
Julia Eckert holds the chair for Political Anthropology at the Institute for Social Anthropology at the University of Bern (CH). She specializes in the political anthropology of world society, focussing on changing institutions of democracy and law under conditions of increasing interdependence. Her current research interests are the relation between moral and legal norms of responsibility and connected to that changing notions of liability and obligation; security and border regimes; citizenship,political participation and struggles for social justice. She has conducted research on Hindunationalism, the police and on everyday conflicts over norms of justice, citizenship and authority in Mumbai, India. Other than India, she conducted research in Uzbekistan (political transition and land reform), Afghanistan (juidicial reform) and Europe (migration bureaucracy). She was researcher at the German Institute for international pedagogical research, Frankfurt am Main, and lecturer at the Humboldt University, Berlin and the Free University of Berlin from where she holds a PhD. As head of the research group 'Law against the State' at the Max Planck Institute for Social Anthropology, Halle/Saale, Germany she examined the juridification of protest and the globalisation of transnational legal norms.
Co-editor of Anthropological Theory
http://ant.sagepub.com
Contact: AT@anthro.unibe.ch
Current Research Themes
the anthropology of the modern state: bureaucracy, security, and borders

Citizenship: political participation and exclusion

Legal anthropology: changing norms of responsibility and liability